WHAT IS ROPE ACCESS METHOD
In the field of work at height and in places of difficult access, i.e work of any technical object that presents a high risk of injury from falling, we follow access techniques using ropes in accordance with national and international codes of practice such as the Guide to Good Practice for its implementation. Directive 2001/45 / EC for the performance of work at height, the international code of practice ICOP of the body IRATA (International code of practice), as well as the international standard ISO 22846 concerning the means of protection of workers.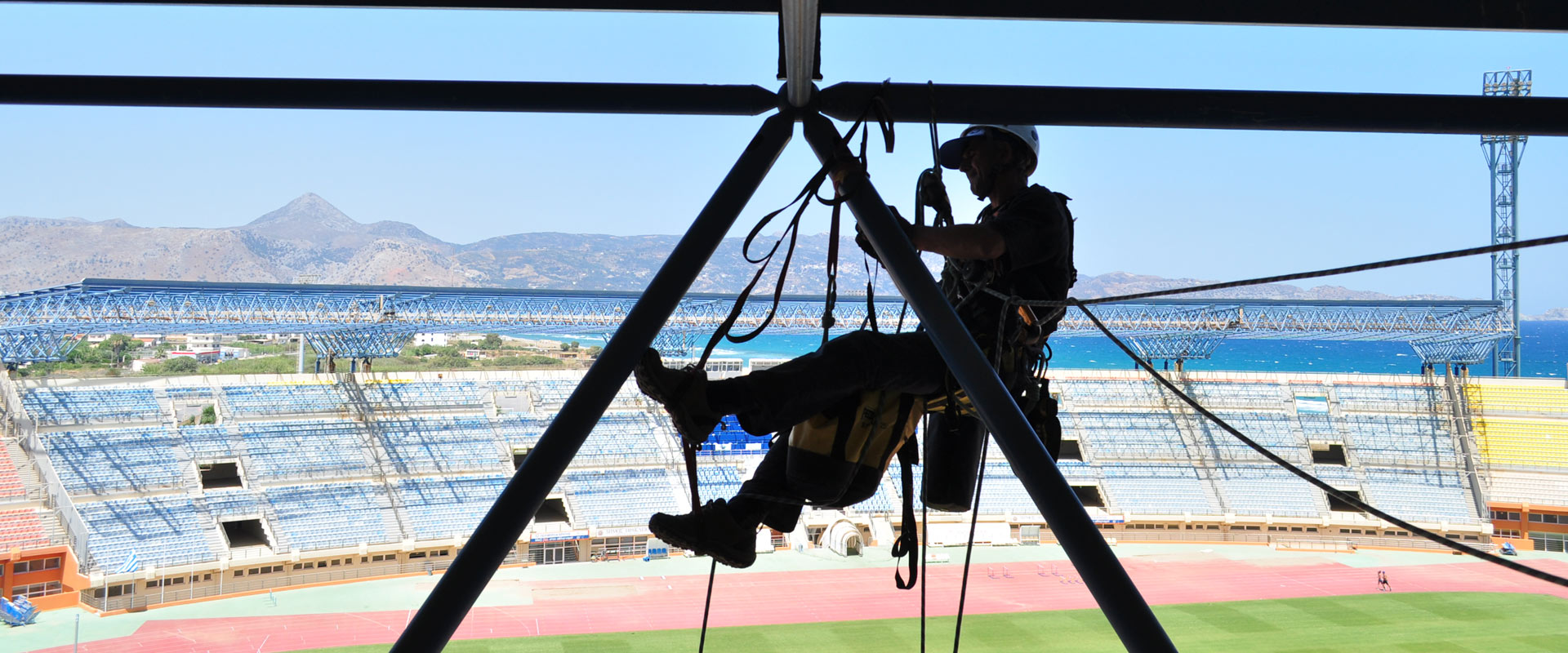 The strict standards mentioned above, certified employees and their specialized equipment, have established the rope access method as the safest method for work at height.